NEM Foundation Update: NEM Service Provider Program: Bonfire Portal Launched
In our last Foundation update, we mentioned a Proof of Concept Setup of a 'Request For Proposal' (RFP) Software Portal. We would like to share that we have chosen the Bonfire Portal. We will be onboarding NEM Service Providers to work with NEM Foundation as we ramp up inviting approved partners to contribute to the development of Catapult.
With the software portal, we will see more transparency, efficiency, and integrity in the vendor management process towards the selection of third-party contributors.
What is the purpose of NEM Service Providers Program?
As an internationally operating organization, NEM Foundation has made it a priority to give its Service Providers Program a global and sustainable footing. Sourcing services from suppliers, subcontractors, and other providers in a rule-bound, resource-efficient, cost-effective, and transparent fashion are integral to our business approach.
In this manner, the Service Providers Program is able to make a significant contribution to our company's overall success. Quality assurance, responsible decision making, and cost savings all play a decisive role in maintaining the sustainability and competitive strength of the NEM Foundation over the long term.
Who are the NEM Service Providers?
Service Providers are external partners who are contracted for a particular service. Service Providers will work with Product Leaders under the NEM Foundation's new product-focused verticals. Service Providers need to be a registered entity, either as a business or a sole proprietorship.
NEM Service Providers model consists of these main parts:
Service Provider registration
Proposal submission
Proposal evaluation
Service Provider contract awarding
The first project we will be putting up for submission will be the Catapult Mobile Wallet announced previously here.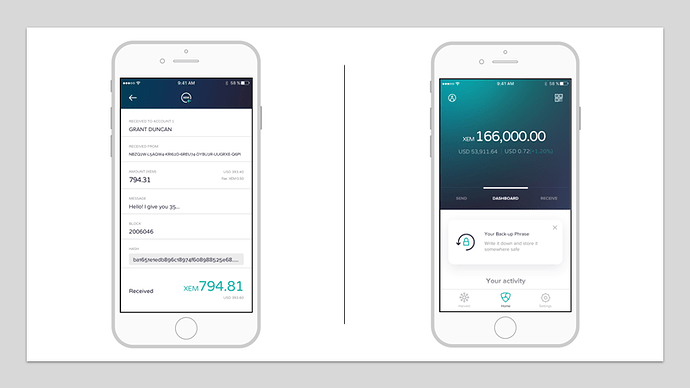 Catapult Mobile Wallet
You can watch the full video walk-through here – http://bit.ly/CatapultMobileWalletWalkthrough
You can also click through the mockup here – http://bit.ly/CatapultMobileWalletDevelopment
====
We invite all potential partners to go to www.nem.bonfirehub.com to sign up to the portal now.
The project will be open for submissions from the April 10th (12:00 AM UTC) to the April 20th (12:00 AM UTC)
You can also:
Watch the video guide on how to register and submit a project here
View a presentation on the NEM Service Providers program here
This is all part of NEM Foundation's effort to maintain transparency and integrity in the NEM ecosystem and we would like to invite all past, present and potential partners to register to be a service provider.
Stay tuned for more updates our NEM Service Providers program update!
F.A.Q:
Is it the same Service Partners program as NEM EU provided?
No, this is a completely different program to the previous NEM Service Partners program.
What will happen with the NEM EU Service Partners program?
The NEM EU SP program will be discontinued.
Can individuals be the Service Providers?
No, only a legal entity can be a Service Provider. To work with individuals, the Foundation is developing an Ambassadors program, which will be announced in due time.
Will there be reporting?
Yes, and the beauty of the Bonfire portal is that reporting is built into the Portal.
How can the community be confident that the evaluation process was fair?
The process is completely transparent on the Portal and the evaluation committee have all signed compliance documentation. You can see how the process looks like here
Where can I find other questions related to the Bonfire Portal?
You can find it on their website or click on the link here for quick answers.
Need Help?
For general questions: NEM forums https://forum.nem.io
For technical issues: https://nem.bonfirehub.com/portal/support or Support@GoBonfire.com
Questions related to a specific project: Q&A feature