Sock maker DeFeet uses blockchain to fight counterfeiting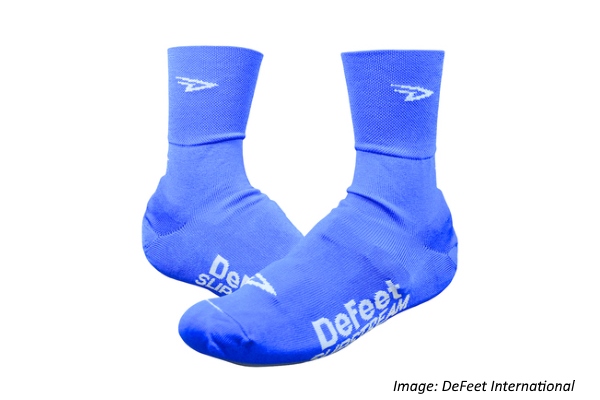 Colourful sport socks manufacturer DeFeet will deploy a blockchain-based system to allow its customers to authenticate products using their smartphone.
The US company has partnered with Malaysian tech provider LuxTag.io incorporate blockchain into its digital application suite, and claims it is the "world's first apparel company to track products on a blockchain."
First appeared on Securingindustry
Along with authentication, the blockchain-driven smartphone platform will also allow customers to add the item to their personal profile for warranty and repair purposes as well as to log loyalty points.
"Putting consumer goods, including high quality apparel items, onto blockchains is not only an inevitability, it's here right now." commented Paul Willerton, DeFeet's vice president of marketing.
"What we see is a way to provide better engagement through basically one step by the consumer: scanning an item with their mobile device."
DeFeet says it plans to roll out the LuxTag platform on specific products lines, initially its Barnstormer sock range linked to the company's adventure cycling club, and grow from there.
"Protecting our brand, artists and products to ensure customers are getting what they pay for has always been important" says DeFeet Founder Shane Cooper, adding: "if we can do that economically, at scale, and provide a better customer experience at the same time, the decision is easy."
Future projects of LuxTag
LuxTag is also working on Securing Malaysian Diplomas on the NEM Blockchain to provide authenticity in the educational sector, information regarding this topic are still to be released, stay tuned for more to come.